The Features You Want, the Performance You Demand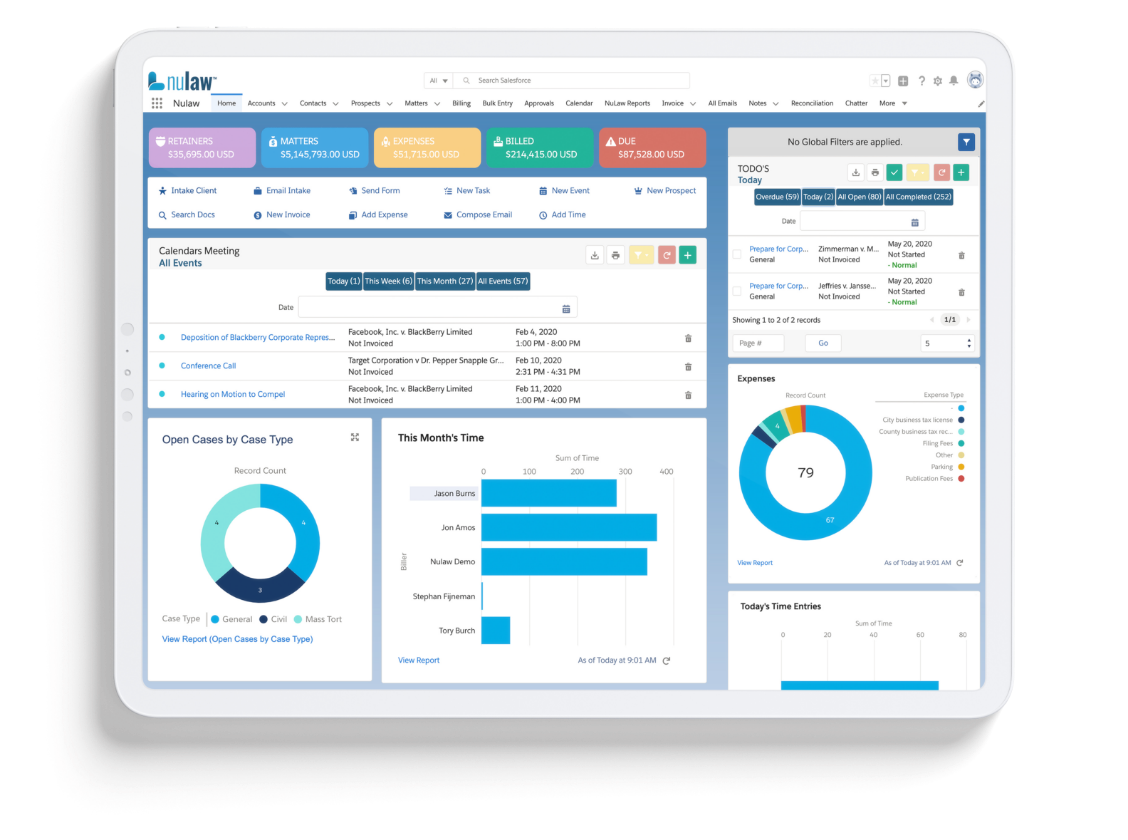 Flexible, Custom Features
With a myriad of flexible, custom features, NuLaw can handle your law firm's precise operational needs. Maintain total organization across every practice group, keep key information at your fingertips, automate frequent tasks and more. With NuLaw running in the background, you can stay focused on what matters – providing clients with top-notch legal advice.
Prospecting Made Easy
Before you can deliver great legal services, you need to bring in clients. That's why NuLaw includes a sophisticated prospecting platform that helps your team nurture leads, onboard new clients and grow faster than ever.
Marketing
Push leads automatically from your website, create email campaigns directly from NuLaw. Set a workflow to automatically notify your employees about new clients.
Prospects
Qualify your prospects, automate the client intake process, generate retainer agreements, e-sign documents and more.
Conflict Check
Run conflicts on every case with confidence. NuLaw's conflict logic is ironclad and tailored to your firm's needs. Detailed conflict reports are automatically stored to the matter, ensuring each case runs smoothly conflict free.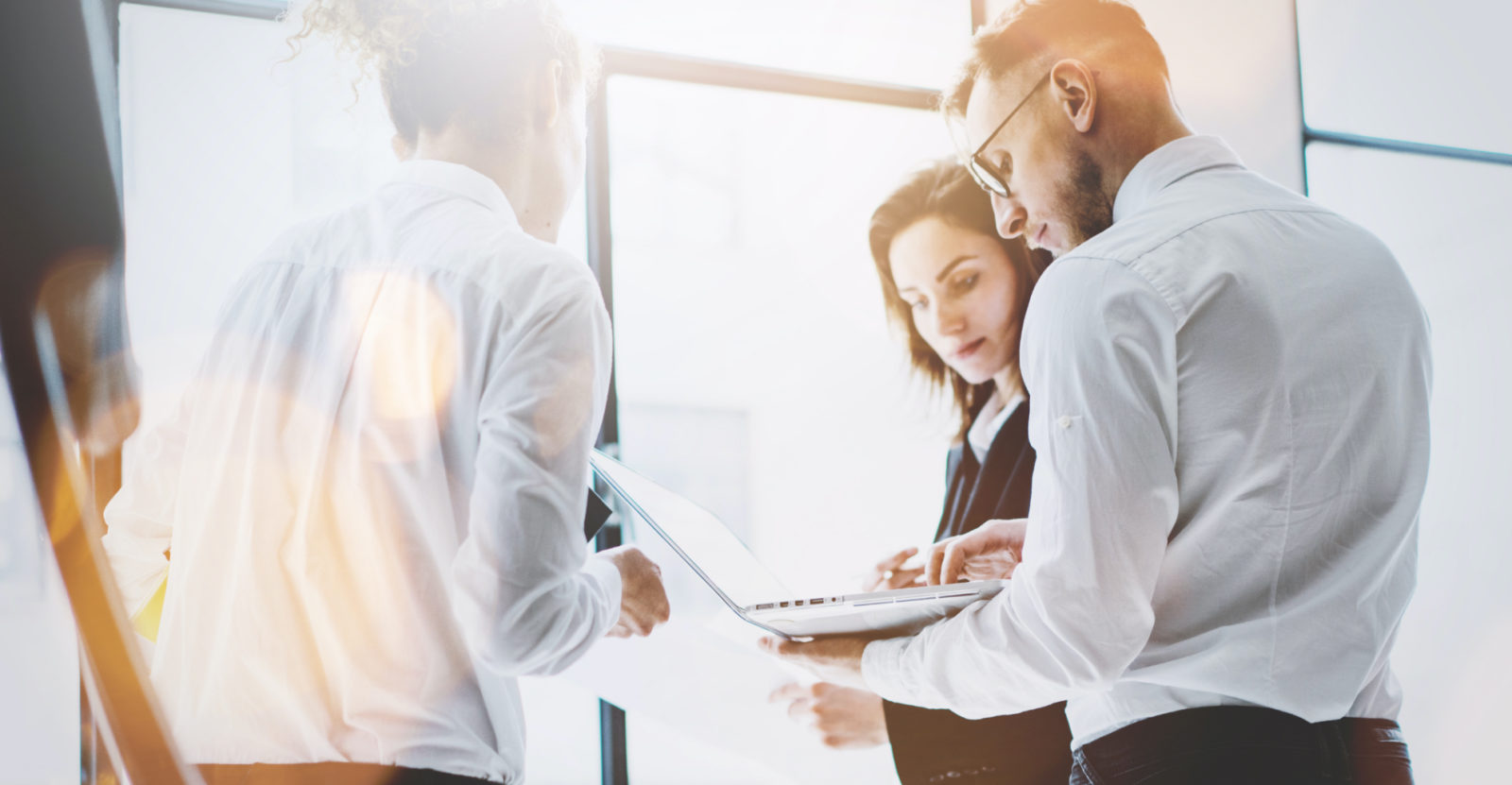 Case Lifecycle & Budget Projections
NuLaw lets you not only manage the lifecycle of every type of case, but also set budget projections for each stage and reconcile after the fact. This keeps everyone organized and helps your team evaluate profits, losses and in-house counsel billing requirements.
Matters
Keep important case information instantly accessible anywhere, on any device, with custom fields, robust document management, case milestones and more.
Matter Plan
Matter planning tools allow you to build a roadmap for every case and assign individual tasks to your case team. Forecast and budget every stage of your cases, and then later reconcile billables against your estimated budgets.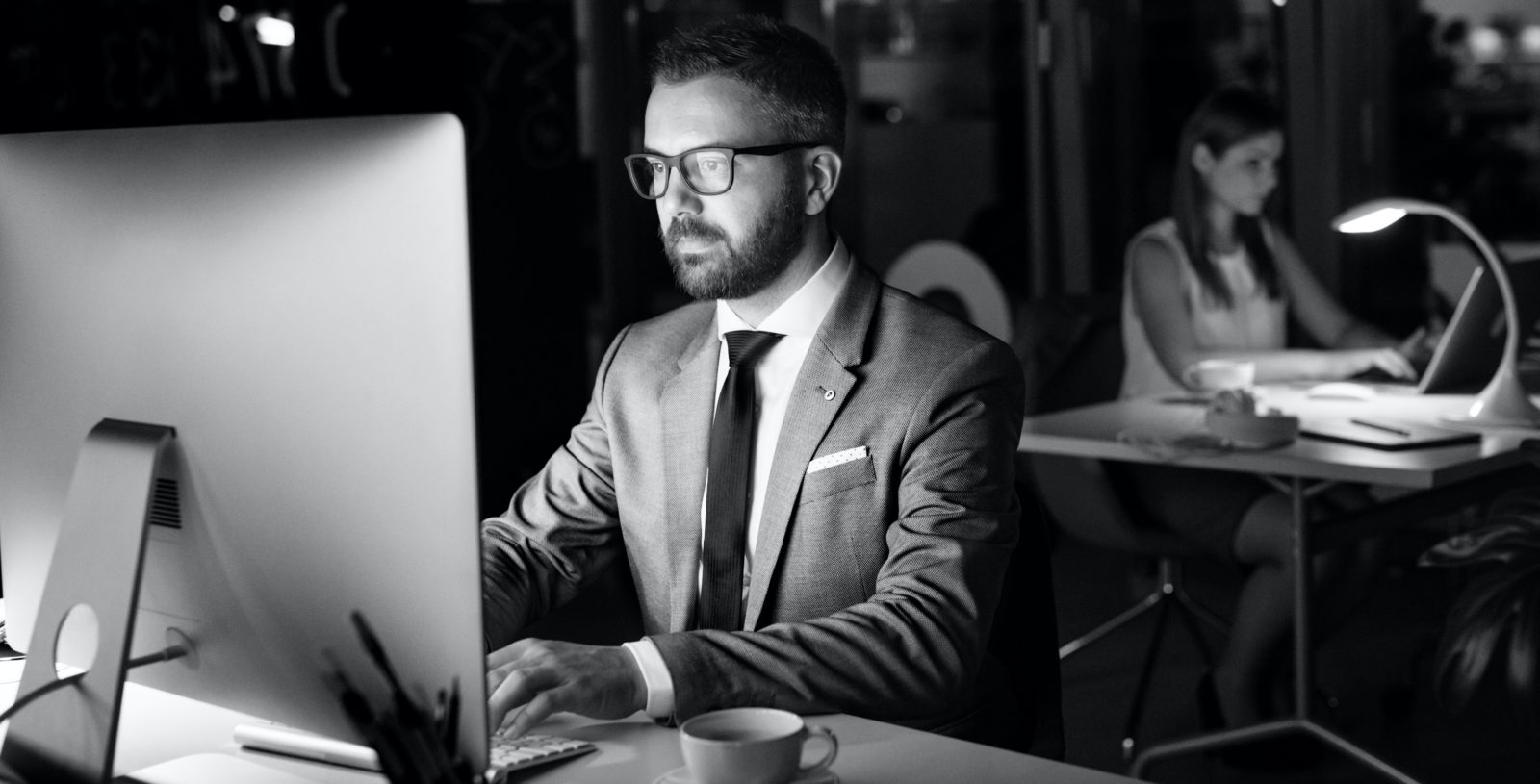 Time Management
In the practice of law, time is money. NuLaw helps your team members make the most of their time with tools to optimize every billable hour. Stay organized with automatic calendar integrations, task assignments, deadline trackers and more.
Outlook Sync
Sync your Outlook email and calendar accounts so that you never misplace an email attachment or miss an event.
Calendar & Tasks
Track your team's court dates and deadlines with ease, and quickly determine who is busy with user color schemes. Assign tasks to team members, track their progress and manage productivity.
Deadline Assistant
It's easy to get lost in work and miss a deadline. Stay on top of important milestones with an automatic deadline calculator and alerts.
Performance Driven
Is your firm performing? The answer is simple with our robust reporting dashboard. Generate insights that can help your entire organization improve performance and processes, plus you can automate a variety of non-billable tasks.
Reports & Dashboards
Easily gain insights across your entire organization with NuLaw's drag-and-drop report builder. You can quickly build custom reports from any field in NuLaw.
Workflows
Turn non-billable time into a collection of standardized processes and automated tasks that no longer require your attention.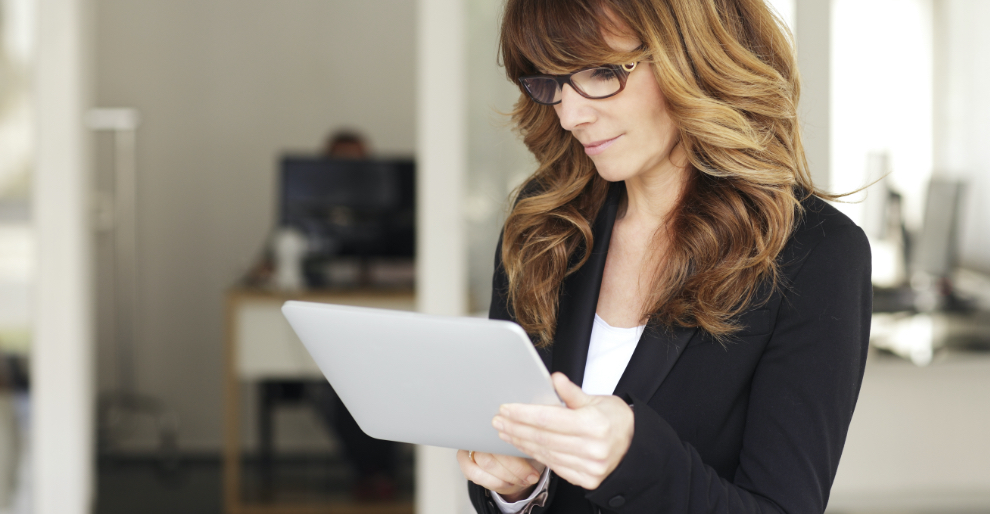 The Ultimate Security
With dozens of customizations and integrations, NuLaw will meet the needs of your firm now and in the future. One thing we take very seriously is protecting sensitive data – both yours and your clients'. Learn more about our security certifications here
Security
Safeguard your client's information by using the same cloud servers trusted by NASA and the Department of Defense.
Dual Authentication
Take advantage of dual authentication sing-on security.
Built for Seamless Integrations
Powered by Salesforce, NuLaw integrates beautifully with many platforms that support today's law firms, including O365, Google Suite, DocuSign, Quickbooks, SharePoint and more. Enjoy the time-saving power of software that just works.









Let's Build Your NuLaw
Our team is ready to customize NuLaw with the features your firm needs to succeed.